A new generation of chocolates
'It's like a circus in your mouth!' That's what the consul of Qatar said after he tasted the chocolates of Jitsk Heyninck. At Jitsk Chocolates we aim to tickle the taste buds of our customers with original and astonishing combinations, always keeping in mind the importance of craft and tradition. To achieve this quality, we only use the very best ingredients, provided to us by small scale suppliers that share our passion for excellence. Each of these outstanding raw materials is combined with respect to honour the authentic aroma of real chocolate. In 2016 Jitsk received the label of 'culinary discovery' from Gault Milliau, proving that his approach to making chocolate was highly appreciated.
At Jitsk Chocolates the pure aroma of authentic chocolate is reduced to its essence. This philosophy is also present in our store, where everything evolves around craftsmanship and love of the product. In our atelier we work hard every day to produce only the most original chocolates and the most delicious ice cream. Come and try it for yourself, and in doing so you will discover the taste of the future!
Our products
---
Pure flavours is what counts.
---
Who is Jitsk?
Despite his young age, Jitsk Heyninck has travelled the world with his popular chocolate creations. In 2009 he was the youngest chocolatier taking part in the World Expo in Shanghai, China. Two years later he was already invited back to the Korean city of Seoul. His ambitions did not go unnoticed when Jitsk was asked to be the ambassador of Chocolate World, a global producer of equipment for the chocolate industry. For them he continued his mission to share his passion for pure flavours, travelling all around the world.

'My creations reflect my values of quality and purity. No extravagant spectacles, only love for the product. I always strive for 100% flavour and only work with honest producers that share my vision and passion.'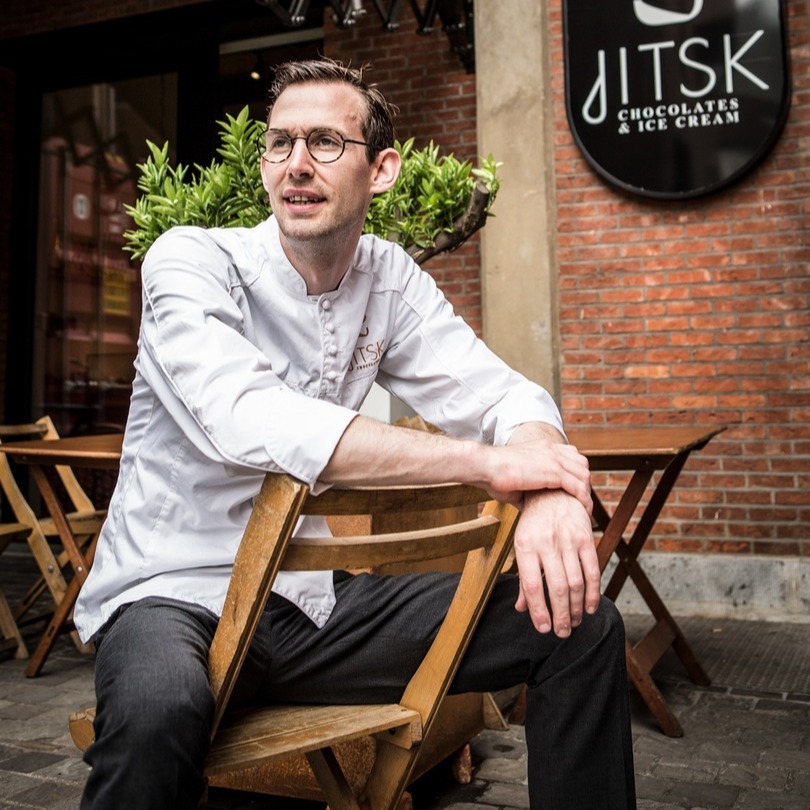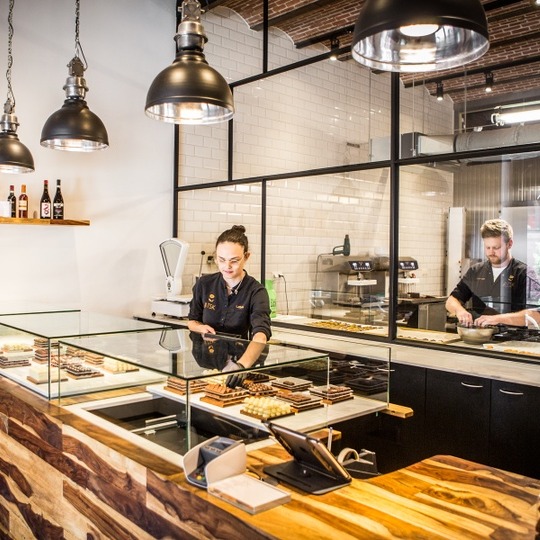 Team & workshop
Our store/workshop is in a symbolic location, that reflects all of the qualities that make Jitsk Chocolates so very unique. Just like us the industrial site of Antwerp city brewery De Koninck combines quality and traditional craftsmanship with innovation and creativity. In this inspiring place at the heart of the city our young and dynamic team of passionate chocolate lovers works hard every day to offer our customers the very best products.
---
100% respect for nature and producers.
---
Raw materials
High quality products can only be created by using the very best ingredients. At Jitsk we search incessantly for the highest standard and most sustainable raw materials, which we process with 100% respect for nature and producers. Our chocolate is composed especially for us by Cacao Barry, using our very own unique recipe. This ensures us of always having the most superior ingredients at hand.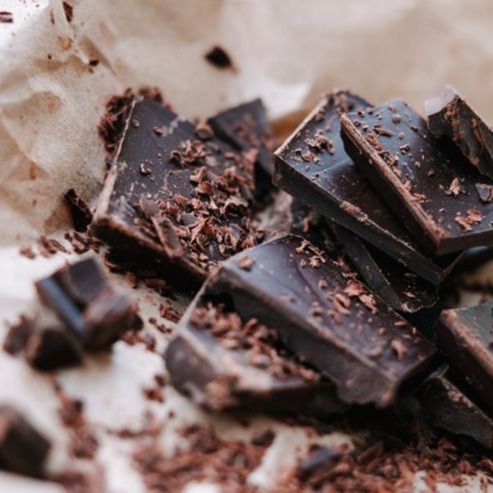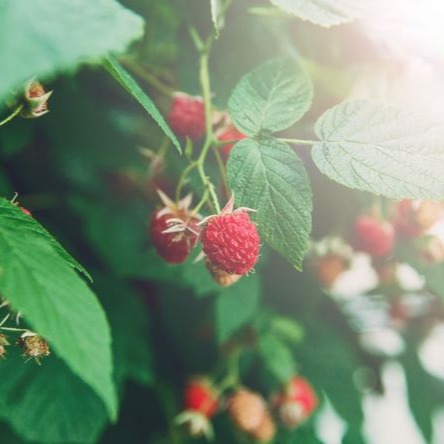 Partners
In addition to our chocolate we also look for quality in our other basic ingredients. Because only the best is good enough for our customers. We honour the short chain philosophy, and actively work together with passionate suppliers. Our milk for instance, we get directly from the farmer, and we personally select the fruit that we use in our chocolate bonbons. Our hazelnuts come from an artisan supplier in the Italian region of Piemonte. We cooperate with organic farmers and follow the production process from A to Z to produce the very best end result every time.